by Yang Wan-Li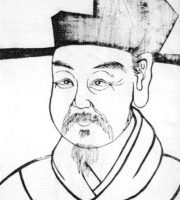 1
I don't ask to be one of the three ministers;
there's enough to eat - who needs a lot of money?
I just want to lead a happy life
enjoying the moon and the wind.
2
The summer days are hot, but tonight it is cool,
even cooler at two that it was at midnight.
Dew drips from the whiskers of the jade rabbit;
winds rise from the waves of the Milky Way.
Last updated August 08, 2015