Biography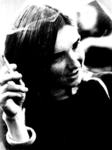 Adrienne Cecile Rich (born May 16, 1929) is an American poet, essayist and feminist. She has been called "one of the most widely read and influential poets of the second half of the 20th century.
Adrienne Rich was born in Baltimore, Maryland, the older of two sisters. Her father, the renowned pathologist Arnold Rice Rich, was a professor of medicine at Johns Hopkins Medical School and her mother, Helen Jones Rich, was a concert pianist until she married. Although Arnold Rich came from a Jewish family the girls were raised as Christians. Adrienne Rich's early poetic influence stemmed from her father who encouraged her to read but also to write her own poetry. Her interest in literature was sparked within her father's library where she read the work of writers such as Ibsen Arnold, Blake, Keats, Rossetti, and Tennyson. Her father was ambitious for Adrienne and "planned to create a prodigy". Adrienne Rich and her younger sister were home schooled by their mother until Adrienne began public education in the fourth grade. The poems Sources and After Dark document her relationship with her father, describing how she worked hard to fulfill her parents' ambitions for her - moving into a world in which she was expected to excel.
In later years, Rich went to Roland Park Country School, which she described as a "good old fashioned girls school [that] gave us fine role models of single women who were intellectually impassioned." After graduating, Rich gained her college diploma at Radcliffe College, Harvard, where she focused primarily on poetry and learning writing craft, encountering no women teachers at all. In 1951, her last year at college, Rich's first collection of poetry, A Change of World, was selected by the senior poet W.H. Auden for the Yale Series of Younger Poets Award; he went on to write the introduction to the published volume. Following her graduation, Rich received a Guggenheim Fellowship, to study in Oxford for a year. Following a visit to Florence, she decided to cut short her study at Oxford and spend her remaining time in Europe writing and exploring Italy.
In 1953, Rich married Alfred Haskell Conrad, an economics professor at Harvard University, whom she had met as an undergraduate. She had said of the match "I married in part because I knew no better way to disconnect from my first family [...] I wanted what I saw as a full woman's life, whatever was possible." They settled in Cambridge, Massachusetts and had three sons - David in 1955 (now a graphic designer), Paul in 1957 (now an elementary school music teacher) and Jacob in 1959 (now a radio producer). In 1955 she published her second volume, The Diamond Cutters, a collection she says she wishes had not been published.
Her third collection, Snapshots of a Daughter-in-Law, was a much more personal work examining her female identity, reflecting the increasing tensions she experienced as a wife and mother in the 1950s, marking a substantial change in Rich's style and subject matter. In her 1982 essay Split at the Root: An Essay on Jewish Identity, Rich states "The experience of motherhood was eventually to radicalize me." The book met with harsh reviews. She comments, "I was seen as 'bitter' and 'personal'; and to be personal was to be disqualified, and that was very shaking because I'd really gone out on a limb [...] I realised I'd gotten slapped over the wrist, and I didn't attempt that kind of thing again for a long time."
She continued her travels during 1961 and 1962 with a second Guggenheim Fellowship to work at the Netherlands Economic Institute. In 1964, Rich joined the New Left and in 1966, she moved with her family to New York, becoming involved in anti-war, civil rights and feminist activism; her husband took a teaching position at City College of New York. In 1968, she signed the "Writers and Editors War Tax Protest" pledge, vowing to refuse tax payments in protest against the Vietnam War. Rich's activism and increasing politicisation are reflected the poems in her next three collections, Necessities of Life (1966), Leaflets (1969), and The Will to Change (1971), also highlighting an expanding interest in poetic form. Rich, from this point forward, became increasingly represented with the women's movement. From 1967, Rich held positions at Swarthmore College and Columbia University School of the Arts and from 1968, with City College of New York. Increasingly militant, Rich hosted anti-Vietnam and Black Panther fundraising parties at their apartment; tensions began to split the marriage, Conrad fearing that his wife had lost her mind. The couple separated in mid-1970 and shortly afterward, in October, Conrad drove into the woods and shot himself.
Books:
A Change of World. Yale University Press. 1951.
The Diamond Cutters, and Other Poems. Harper. 1955.
Snapshots of a daughter-in-law: poems, 1954-1962. Harper & Row. 1963.
Necessities of life: poems, 1962-1965. W.W. Norton. 1966.
Selected Poems. Chatto & Hogarth P Windus. 1967.
Leaflets. W.W. Norton. 1969. ISBN 978-0-03-930419-5.
The Will to Change: Poems 1968-1970. Norton. 1971.
Diving into the Wreck. W.W. Norton. 1973. ISBN 978-0-393-31163-1.
Poems: Selected and New, 1950-1974. Norton. 1975. ISBN 978-0-393-04392-1.
Twenty-one Love Poems. Effie's Press. 1976.
The Dream of a Common Language. Norton. 1978. ISBN 978-0-393-04502-4.
A Wild Patience Has Taken Me this Far: Poems 1978-1981. W. W. Norton & Company, Incorporated. 1982. ISBN 978-0-393-31037-5. (reprint 1993)
Sources. Heyeck Press. 1983.
The Fact of a Doorframe: Poems Selected and New, 1950-1984. W. W. Norton & Company, Incorporated. 1984. ISBN 978-0-393-31075-7.
Your Native Land, Your Life: Poems. Norton. 1986. ISBN 978-0-393-02318-3.
Time's Power: Poems, 1985-1988. Norton. 1989. ISBN 978-0-393-02677-1.
An Atlas of the Difficult World: Poems 1988-1991. Norton. 1991. ISBN 978-0-393-03069-3.
Collected Early Poems, 1950-1970. W. W. Norton & Company, Incorporated. 1993. ISBN 978-0-393-31385-7.
Dark Fields of the Republic: Poems, 1991-1995. W.W. Norton. 1995. ISBN 978-0-393-03868-2.
Selected poems, 1950-1995. Salmon Pub.. 1996. ISBN 978-1-897648-78-0.
Midnight Salvage: Poems, 1995-1998. Norton. 1999. ISBN 978-0-393-04682-3.
Fox: Poems 1998-2000. W W Norton & Co Inc. 2001. ISBN 978-0-393-32377-1. (reprint 2003)
The School Among the Ruins: Poems, 2000-2004. W. W. Norton & Co.. 2004. ISBN 978-0-393-32755-7.
Telephone Ringing in the Labyrinth: Poems 2004–2006. ISBN 978-0-393-06565-7.
Tonight No Poetry Will Serve: Poems 2007-2010. ISBN 0-393-07967-8.
Last updated June 29, 2011