by Atul Chandra Sarkar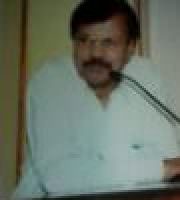 It isn't easy to stir
The strings of someone's heart,
I wish you had taught me,
This beautiful poetic art!
Sadly, you didn't guide me,
You had your own reason;
I spied you everywhere,
In each and every season.
The flames of the forest,
Burst in red and yellow,
Buds became flowers,
Fruits: juicy and mellow.
The birds sang full-throat,
Rivers warbled their song,
I heard the wedding medley,
I saw the guests throng.
I saw you in bridal dress,
From across the yonder tree,
Tear-drops slowly inked out,
Unknowingly, I bled poetry.
From:
ATUL CHANDRA SARKAR
Copyright ©:
atul chandra sarkar
Last updated November 23, 2014