by James McCauley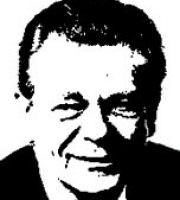 Dear sister, has thy little son,
Been snatched from thy embrace,
Thy fav'rite child, thy darling one,
Has left a vacant place.
His father oft with little John
Beguil'd the hours away,
To watch his little fav'rite son,
Enjoy his childish play;
For there was laughter in his eye,
And health was on his cheek,
I fancy that he's standing by,
And almost hear him speak.
The patt'ring of his little feet,
In fancy's ear is heard,
The music of his voice as sweet,
As singing of a bird.
The objects that we fondly prize,
How soon they pass away,
And we are left to realize,
The emblems of decay.
Dear sister, be resigned then,
Nor let your faith grow dim,
He cannot come to you again,
But you can go to him.
Last updated May 13, 2023