by John Cunningham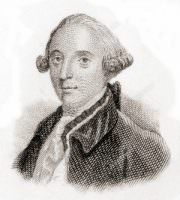 A CATCH .
Give the toast — my good fellow, be jovial and gay,
And let the brisk moments pass jocund away!
Here's the King — take your bumpers, my brave British souls,
Who guards your fair freedom should crown your full bowls;
Let him live — long and happy, see Lewis brought down,
And taste all the comforts, no cares of a crown.
Last updated January 14, 2019