by Kenneth Slessor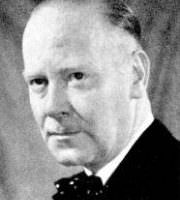 Kenneth Slessor
CHAFING on flags of ebony and pearl,
My paladins are waiting. Loops of smoke
Stoop slowly from the coffee-cups, and curl
In thin fantastic patterns down the room
By cabinets of chinaware, to whirl
With milky-blue tobacco-steam, and fume
Together past our pipes, outside the door.
Soon may we lounge in silence, O my friend,
Behind those carven men-at-arms of chess
Dyed coral-red with dragon's blood, and spend
The night with noiseless warfare. Queens and rooks
With chiselled ivory warriors must contend
And counter-plots from old Arabian books
Be conjured to the march of knights and pawns.
Last updated May 31, 2017