by C. S. Lewis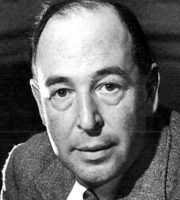 I know a little Druid wood
Where I would slumber if I could
And have the murmuring of the stream
To mingle with a midnight dream,
And have the holy hazel trees
To play above me in the breeze,
And smell the thorny eglantine;
For there the white owls all night long
In the scented gloom divine
Hear the wild, strange, tuneless song
Of faerie voices, thin and high
As the bat's unearthly cry,
And the measure of their shoon
Dancing, dancing, under the moon,
Until, amid the pale of dawn
The wandering stars begin to swoon. . . .
Ah, leave the world and come away!
The windy folk are in the glade,
And men have seen their revels, laid
In secret on some flowery lawn
Underneath the beechen covers,
Kings of old, I've heard them say,
Here have found them faerie lovers
That charmed them out of life and kissed
Their lips with cold lips unafraid,
And such a spell around them made
That they have passed beyond the mist
And found the Country-under-wave. . . .
Kings of old, whom none could save!
Last updated January 14, 2019