by Neelam Dadhwal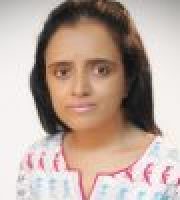 A bee is a gardener too
in the mustard-fragrant month of March
when untangling the web of boredom
the winter stretches for something else.
The love is an avant-grade recipe
and less than minor herbs if I bid goodbye
I cry, I get hurt and unanswered
but in no void I look in anger.
My rumination comes later,
my own sunshine under the vast umbrella
of cast sky, vanilla sunrise thus
gives me not a blanket of darkness
the night has been, only in colour
but of inhibitions, common and placed.
Like the evening of yesteryear
when the Earth culminated as if
I am born (directly) from it,
this morning is a gardener too.
Copyright ©:
Neelam Dadhwal
Last updated December 10, 2015