by Atul Chandra Sarkar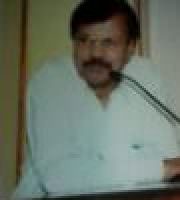 Egg, the oval charm,
Does more good than harm,
Whether its from your backyard,
Or a poultry farm.
Egg, the capsule,
Of minerals and protein,
A cluster of vitamins,
Which make you ever-green.
Like sun, the yellow yolk shines,
Midst a cloud white,
Which of the two is better?
Is a medical fight.
Does an egg a day,
Really keep the doctor away?
Or does its cholesterol,
Has something else to say?
I am sure everything,
Is good in moderation;
How can egg be all bad?
It's symbolic of Creation!
From:
ATUL CHANDRA SARKAR
Copyright ©:
atul chandra sarkar
Last updated November 17, 2014