by Atul Chandra Sarkar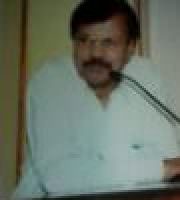 Nor could I
Call her near;
Nor could I
Call her dear;
What if I
Lost her for good?
I'd lose my way
In the worldly wood.
We went together
Where ever we went,
Days together
We happily spent.
Face to face,
Side by side,
In parks together
Or by the lakeside;
Our silences
We abruptly broke,
And in silences
We often spoke.
We thought we knew
Each other very well,
Yet our love for the other
We could not tell.
Strange are the ways
Of love O dear,
It hides within
Just out of fear.
And on the top of it
My city's courtesy:
"First you, first you",
Shrivels the rose,
Evaporates the dew.
For the joy of the other,
Everything we do,
But shy away in saying:
I love you.
From:
ATUL CHANDRA SARKAR
Copyright ©:
atul chandra sarkar
Last updated June 29, 2016