by Atul Chandra Sarkar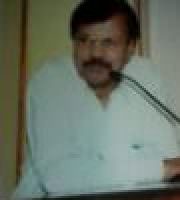 I haven't ever been lonely,
Whether in a sultry noon,
Or in some dusky evening,
Or under a half-eaten moon.
Loneliness has been my confidante,
The sharer of many a secret,
My solace in desperation assuring:
That someday they'll regret.
She has seen my bruises,
The wounds and deep gashes,
She has seen agony,
Moisten my eye-lashes.
She has heard me groan,
Heard my lamentation,
She has seen me locked
In self-confrontation.
Quite oft she has caught me
In utter dilemma,
Together we have witnessed
The long-gone as cinema.
We have been together,
In autumns and springs,
Together into the blue skies,
We have taken wings.
In crying Monsoons
When I have mingled tears,
In howling winter winds
When gripped in unnerving fears.
There's nothing like being
In company with my isolation,
Making true and honest confessions
In vacant conversation!
From:
ATUL CHANDRA SARKAR
Copyright ©:
atul chandra sarkar
Last updated December 15, 2014