by Atul Chandra Sarkar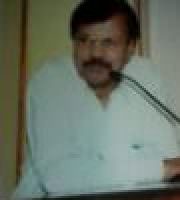 In a world where only
Money has a place,
I wonder if my smile
Can glow up your face.
Well, that's what all,
I possess today,
My smile is priceless,
It makes the day.
It's straight from
The depth of my heart,
Like fragrance arising
From an unseen start.
And yes, I can give
A garland of blessing,
A wreathe of love:
Sweeter than caressing.
My caressing cannot
Make a successful bid;
'Coz with age and wrinkles
It has become insipid.
My winter is cold,
Lonely and broken,
Yet my smile can be
An unforgettable token.
From:
ATUL CHANDRA SARKAR
Copyright ©:
atul chandra sarkar
Last updated November 13, 2014