by Cheryl Boyce-Taylor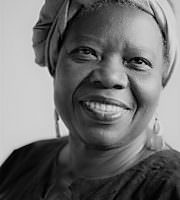 for Walt & Malik
when a house lives alone
it is still filled with love
what remains goes unsettled in us
we pack up your bathroom
dad and I
I know you are laughing at us
this is what it has come to
mom and dad perfect strangers
packing up your house
there are bath towels
still tied with ribbons and store labels
two tubes of Tom's of Maine toothpaste
fennel and baking soda dried in the tube
when a house lives alone
beds go unmade for weeks months even
rubber soles of expensive sneakers melt together
we throw them out
in that long weekend of solitary packing
dinner looks like five-minute couscous and salad
oatmeal and raisins
a lone glass of shiraz
the father puts more wood on the fireplace
turns pages in an old album
you in daycare you at eighth-grade graduation
you with your first gold album
on your feet Air Force 1s
the mother makes peppermint tea
an altar of white sage and crystals
celebrate the fourth-year anniversary of her son's death
four years later tears still flow
this morning the same haunting questions
Malik were you happy?
did you know how much we loved you?
we pause at the mantle
a picture of us three in a green wood frame
mother father son
time is so unkind
did he call my name in that hour?
what did he know for sure?
was he still dreaming about having a child?
did the new album fill that space?
did he love me more than dad?
all I ever wanted was to be a good mother
that last night did he dream about his grandma?
was she at the gate to meet you?
by now you must be out of pain
I blow a kiss to no one in particular
to weep until exhaustion
to fold with pain
to weep with joy that too is the question
to weep with joy that too is the answer.
Last updated September 27, 2022