by Constantine P. Cavafy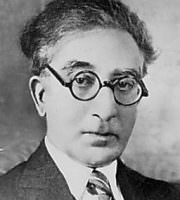 I sit in a mood of reverie.
I've brought to Art desires and sensations:
things half-glimpsed,
faces or lines, certain indistinct memories
of unfulfilled love affairs.
Let me submit to Art:
Art knows how to shape forms of Beauty,
almost imperceptibly completing life,
blending impressions, blending day with day.
Last updated January 14, 2019