by Edmund Vance Cooke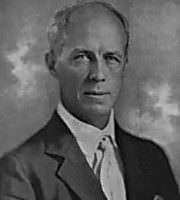 HIM!
He dressed hisself from top ter toe
To beat the lates' fash'n.
He give his boots a extry glow,
His dicky glistered like the snow,
He slicked his hair exactly so,
An' all ter indicate "his pash'n."
He tried his hull three ties afore --
He kep' the one on that he wore.
HER!
All afternoon she laid abed
To make her featturs brighter.
She tried on ev'ry geoun she hed,
She rasped her nails until she bled,
A dozen times she frizzed her head
An' put on stuff to make her whiter,
An' fussed till she' d 'a' cried, she said,
But that 'ld make her eyes so red.
THEM!
They sot together in the dark
'Ithout a light, excep' their spark,
An' neither could have told er guessed
What way the t'other un was dressed!
Last updated September 22, 2022