by Ehsan Sehgal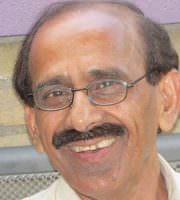 I saw her in the shop
She worked there
She was lovely
Attractive and young
With smiling face
I was familiar with her
She mostly asked, anything else?
Some people said, Yes
Some, No
One day,
I was there
I found the humor
I bought the things
In the end,
She asked
As her habit, anything else?
I said, yes
She asked, what?
I said, You
A few moments surprise
And silence and then
She blushed and smiled
She bowed her head
We fell in love.
Last updated July 09, 2015