by Horace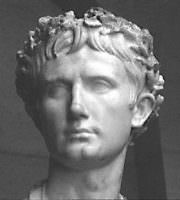 What slender boy, Pyrrha, drowned in liquid perfume,
urges you on, there, among showers of roses,
deep down in some pleasant cave?
For whom did you tie up your hair,
with simple elegance? How often he'll cry at
the changes of faith and of gods, ah, he'll wonder,
surprised by roughening water,
surprised by the darkening storms,
who enjoys you now and believes you're golden,
who thinks you'll always be single and lovely,
ignoring the treacherous
breeze. Wretched are those you dazzle
while still untried. As for me the votive tablet
that hangs on the temple wall reveals, suspended,
my dripping clothes, for the god,
who holds power over the sea.
Last updated May 19, 2019