by John Cunningham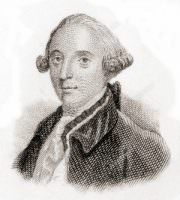 ODE V .
Shed Roses in the sprightly juice,
Prepar'd for every social use!
So shall the earthly nectar prove
A draught for all-imperial Jove.
Ourselves, with rosy chaplets bound,
Shall sing, and set the goblet round.
Thee, ever gentle Rose, we greet,
We worship thee, delicious sweet!
For though by mighty gods caress'd,
You deign to make us mortals blest.
The Cupids, and the Graces fair,
With myrtle sprigs adorn their hair;
And nimbly strike celestial ground,
Eternal Roses blooming round.
Bring us more sweets, ere these expire,
And reach me that harmonious lyre:
Gay Bacchus, Jove's convivial son,
Shall lead us to his favourite ton:
Among the sporting youths and maids,
Beneath the Vine's auspicious shades,
For ever young — for ever gay,
We'll dance the jovial hours away.
Last updated September 05, 2017