by John Cunningham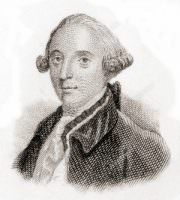 Let the half-famish'd poet find fault with good cheer,
And, forc'd to drink water, despise our brown beer:
That there's truth in full bumpers it can't be deny'd;
Then toss off your glasses—let Truth be our guide.
Derry down, &c.
Poor Lewis the Little full fatally knows
That beef gives us courage to batter our foes;
And the Sirloin, now knighted, that smokes on the board,
May in times of preferment be titled my Lord.
Derry down, &c.
Let the scribblers exclaim—they're a finical tribe!
May not we, like our betters, sometimes take a bribe?
If cash does not circulate properly—trade
Grows lazy, and lags, like a founder'd old jade.
Derry down, &c.
But to banter no longer—Our Candidates seem
Men of honour, of worth, and of public esteem:
It were well for Dame Britain, her freedom and laws,
If such, and such only, e'er handled her cause.
Derry down, &c.
Let their free open spirits be right understood,
Their contest is meant for their countrymen's good:
When danger alarms us or glory commands,
Our lives and our honours are safe in such hands.
Derry down, &c.
That they both have their merits, it must be allow'd;
But, sons of cool Reason! step forth from the crowd:
If weighty experience can balance the day,
Give your voices, my Boys! 'tis for S——e, Huzza!
Derry down, &c.
Last updated September 05, 2017