by John Cunningham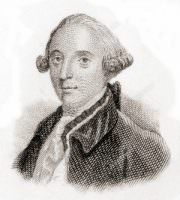 FOR A CERTAIN LADY .
T O an old dotard's wretched arms betray'd,
The wife (miscall'd) is but a widow'd maid.
Young, and impatient at her wayward lot,
If the dull rules of duty are forgot,
Whatever ills from her defection rise,
The parent's guilty who compell'd the ties.
Last updated January 14, 2019