by John Cunningham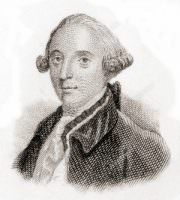 IN A PANTOMIME .
From my favour, sense rejected,
Fools by Fortune are protected:
Fortune, Harlequin! hath found you,
Happiness will hence surround you.
Should a thousand ills enclose you,
Quick contrivance this bestows you!
Valour makes the fair adore you;
This shall drive your foes before you.
Gold's the mighty source of pleasure!
Take this purse of magic treasure;
Go — for while my gifts befriend you,
Joy and jollity attend you.
Last updated January 14, 2019