by John Cunningham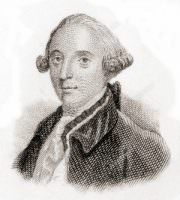 PARTICULARLY ADMIRED IN A COMPANY OF PETIT-MAITRES .
Did rocks and trees in ancient days
Round tuneful Orpheus throng,
Mov'd by the bard's enliv'ning lays,
And sensible of song?
When the bold Orpheus of our age,
With true pathetic fire,
Unfolds the philosophic page,
The very beaux admire!
Last updated January 14, 2019