by Osip Mandelstam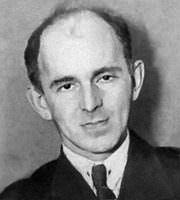 An American girl of twenty
Should reach Egypt,
Forgetting the advice from the Titanic,
Asleep on the bottom, gloomier than the crypt.
In America the sirens sing,
And the smokestacks of red skyscrapers
Give back their sooty lips
To the cold clouds.
In the Louvre stands the ocean's daughter,
Beautiful as a poplar,
To crush the sugary marble
Climbs on the Acropolis like a squirrel.
Understanding not a word,
She reads Faust in the carriage,
And regrets that Louis
No longer holds the throne.
Last updated January 14, 2019