by Osip Mandelstam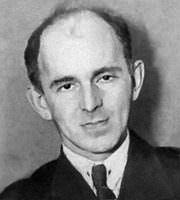 I
I am cold. Transparent Spring dresses
Petropolis in verdant down.
But like a medusa, the Neva's wave
Stirs up in me a slight aversion.
Along the northern bank,
The headlights speed away.
Steel dragonflies and beetles are flying,
Golden pinpoints of starlight glimmer,
But not one of those stars will kill
The heavy emerald of the water's wave.
II
We shall die in transparent Petropolis
Where Persephone reigns over us.
We drink with every breath the deathly air
And every hour is our last.
Terrible Athena, goddess of the sea,
Remove your mighty helmet of stone.
In transparent Petropolis we shall die,
Where Proserpine rules, not you.
Last updated January 14, 2019