by Osip Mandelstam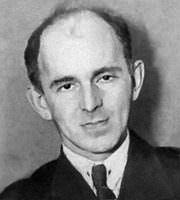 If I am to know how to restrain your hands,
If I am to betray the tender, salty lips,
I must wait for daybreak in the dense acropolis.
How I hate those ancient weeping timbers .
Achaian men equip their steeds in darkness.
With jagged saws they rip firmly into the walls.
The dry fuss of blood does not subside at all,
And for you there is no name, no sound, no mold.
How could I imagine you'd return! How bold!
Why did I lose touch with you so prematurely!
The gloom has still not dispersed,
The cock has not finished his song,
The glowing ax has still not entered the pulp.
The resin came forth on the walls like a transparent tear,
And the city feels its wooden ribs,
But the blood rushed out to the stairs, an attack,
And thrice the men dreamed of the seductive figure.
Where is pleasant Troy, where is the king's, the maiden's home?
Priam's great starling coop will be destroyed,
And the arrows will fall as a dry forest rain,
And more will spring up like a hazel grove.
The last star's sting will be extinguished painlessly,
And morning will knock on the window like a grey swallow,
And slow day will begin to stir, like an ox in the haystack
Just awakened from a long dream.
Last updated January 14, 2019