by Osip Mandelstam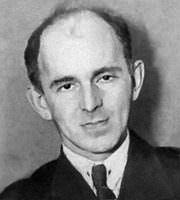 I
When you are trying to sleep, Solominka,
In your enormous bedroom, and are waiting,
Sleepless, for the high and weighty ceiling to come down
With quiet, heavy sorrow on your keen eyelids,
Sonorous Solomka, or seasoned Solominka,
You've drunk down all death, grown tender and
Been broken, my dear Solomka, no more alive --
Not Salome, no, it is Solominka.
In hours of insomnia, objects are heavier
As if fewer of them -- such a stillness --
The cushions glitter in the mirror, whitening a bit,
And the bed is reflected in the round pool.
No, it is not Solomka in her solemn satin
In a huge room above the black Neva.
For twelve months they sing of the final hour,
And the pale blue ice waves in the air.
Solemn December sends out its breath
As if the great Neva were in the room.
No, not Solominka, Ligeia, dying --
I have learned you, glorious words.
II
I have learned you, blessed words:
-- Lenore, Solominka, Ligeia, Seraphita --
In the enormous room, the great Neva,
And from the granite, the blue blood flows.
Solemn December shines above the Neva.
For twelve months they sing of the final hour.
No, not Solominka in her satin
Savoring a slow, oppressive rest.
In my blood lives December's Ligeia,
Whose blissful love sleeps in a sarcophagus,
And which, solominka, perhaps Salome,
Was killed by pity, and shall never return.
Last updated January 14, 2019