by Atul Chandra Sarkar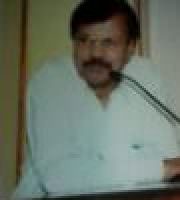 Oh! December,
I wrapped you in shawls,
Blankets and warmers,
I kindled firewood,
To keep you warm;
Still you shiver,
Freeze and curl up;
I can see goose-bumps rise,
Across your chill swept skin;
Your contours, flowing tresses,
Eyelashes all whitened,
With teeming icicles;
Eyelids heavy and rapidly
Moving and dreaming,
Of shimmering Xmas trees,
Red-robed Father Christmas,
Hunch-backed with gifts;
Remember, God has glorified,
Your lap with a gift,
No month could have imagined
Ever to receive:
His only begotten Son;
Your breath resounds,
With hymns and choirs;
You exude the fragrance,
Of loveliest flowers;
Oh! Epilogue of the year,
I entreat, just stay back;
I know that, a week after,
You are going to give us,
A parting gift:
Wrapped in glittering,
Ribbons that shall unfold,
Miracles, mysteries, magic:
A magnificent New Year!
Still I entreat, stay back,
'Coz parting always hurts.
From:
ATUL CHANDRA SARKAR
Copyright ©:
atul chandra sarkar
Last updated December 13, 2015