by Theognis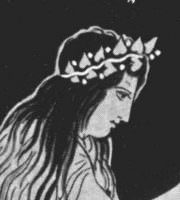 My boy, as long as your cheeks and chin are smooth, I shall never
Cease to praise you, not even if I am fated to die.
For you, the giver, it is still honorable, and for me as lover it is not shameful
To ask. But I beseech you, in the name of my parents:
Show me respect, my boy, and grant me favor. If in time to come,
Craving in your turn the gift of the violet-crowned
Cyprian, you shall approach another, then may the gods
Grant that you meet with just such words as I hear now.
Last updated January 14, 2019