by Reza Shirmarz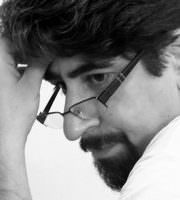 I don't like the words
"good bye"
between your lips.
Tell the pigeons
the story
of my gradual death.
Let everything
in my home
be worm-eaten.
I have wished
always
to be a stone
in a mountain,
a tree
in a jungle,
a pigeon
among clouds,
a book
flying over the dreams…
I don't like the word
"hello"
hidden
in your heart.
Copyright ©:
Reza Shirmarz
Last updated September 16, 2015