by Tanni Bose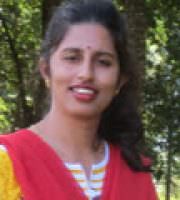 Oh! Pathos I envy you,
I'm obsessed with your domain.
How cowardly of you
To take refuge in the lady,
of whom the mortal remain.
The portrait hangs on the wall,
with a veil covering her face.
But I see her mournful eyes
Declaring her poor fate,
I hear her heart's cheerless song
Saturated with sadness
I see her losing jewels from her eyes
Distressed in loneliness
You have been the cruel Czar
Ruling her heart for ages
I disown you pathos
For, you have feasted on her flesh.
Oh! Epitome of evil
Why don't you abandon her?
Leave the lady to her fate
Who laments in utter despair.
I'm neither your equal
Nor, are you superior to me
But Oh! Pathos …….. I envy you
For it's you who reside in her heart,
not me.
Last updated September 05, 2016