by Tanni Bose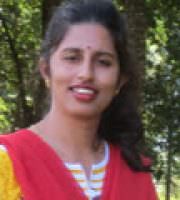 Deserted maiden laments on the meadow,
When inquired, I say "she is sorrow".
Abandoned all alone, no hopes to receive a friend,
Passer-by glance at her and she mourns in pain.
Sorrow and happiness on a fine morn,
Sat by the lake and debated- they say.
Of greatness, power and friends as a goal
each caste opinion on their personal role.
Happiness had boundless to speak,
Of goodness, health, wealth, fame and friends indeed
Sorrow had no reasons of happiness
Since it was never heartily accepted
Happiness had ever royal things to claim,
Sorrow looked pale and envied its opponent
At the finale the expected happened
Happiness won with a landslide bargain
Then did sorrow lament on her existence
Why am I alive with no one as my friend?
I am a loner with no company
Seeking for a mate but deprived of acquaintance
Sorrow then reveals a secret to its opponent,
leaves a mark on the debated statement.
"I am the winner and you lose the game'',
Says sorrow with sharpness certain.
Although I am unwanted, people try to abstain
I am the one who masters the game.
"You are good and filled with gifts
But seldom do people get the largesse".
They want to abide by your side
But land up with my company beside
So, I am the winner and ever will be
Since they say, "I am the world and the world is me".
Last updated September 13, 2016