by Abraham Regelson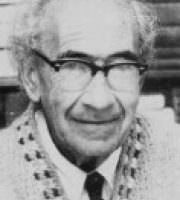 A rain of blood is outpoured in muddy fields of Kuban,
Blood of Red Army men agrapple with the Unclean Foe,
Blood of the Unclean Foe, in payment for his barbarities.
And thy gift, Shield of David from Judah-land,
Is honest like thy battle-brave young lions in Tunisia,
For we are brothers in a common fight,
For the freedom of the world united answering.
What bring thy ambulances?
Copyright ©:
Abraham Regelson
Last updated June 28, 2015