by Preeth Nambiar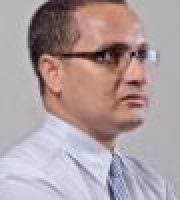 It is morning, my dear daughter!
Look at the sky of the fragrant freshness; inhale deep the spirit of life. Through the half-opened window, tender rays paint your hair golden shine; from the cages sing the birds the melody of morning; let me kiss you a good morning and whisper on your ears the prayers for you for a day. Life goes on from charming mornings to weary evenings!
Let me not wake you up from this serene sleep, yet the heart tired trembles to speak – the long journey we are here, the beauty amidst the ocean blue! The moment I heard your voice breaking the silence of the veranda of the labour room; the first touch of the tiny you enveloped in cuteness presented to my open arms, and the smile at the first sight of your father!
I held you tight when the ocean roared in rage, the boat carried us to the tranquil island shores. I saw your little paces on the sands that were erased by the creeping waves later. O dear, how would you recollect the lullabies that I sung on your sleepless nights, which are stolen by the breeze to distant bygone? Yet, may the depth of your heart cherish the melodies!
Through the path of spring, I walked you uphill holding your arms tight unto mine. The trees withered their petals on our path; I gathered some flowers and made a garland to bring you back the memories of the spring. From the typhoon of dusty summer long way we came, seek not O dear the pain of the bygone!
The cursed moment death would come covering himself in the chill of darkness and whisper the moment of my return. When you sleep hugging the warmth of my body, how will I separate your arms tight on my flesh? How will I say adieu to you and walk towards the horizon invisible? But, my dear, the horizons are awaiting me and I have with me the last kiss for you!
On the rainy nights, look at the skies heavy of darkness, you may find stars twinkling brightness. My dear, they are my eyes looking at you, to see you growing with all my love to fulfill the dreams I abandoned here, to see you carry the traces of this life lived futile! Wake up to another morning cherishing the night and walk unto the path through eternity!
It is morning, my dear daughter!
Copyright ©:
Preeth Nambiar
Last updated November 13, 2014