by Preeth Nambiar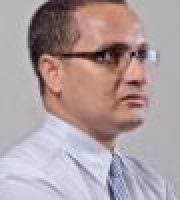 Now, hold my hands, my beloveds on earth! Upon this valley of love, amidst the woods whose branches whistle the sweetest songs of paradise, let us gather for the sake of life, that makes us united for a while! Let us spend another lifetime loving each other, drinking the wine of love, fetching each other the sweetness of ambrosia, and live embracing the beauty of the world! Upon this land, within these huts made upon the green! Kiss me your love!
Dance joyfully, oh gathered souls, the bliss of your life, upon the stage that I built for you! May the colours melt, masks faint, the soul rejoice the moments of togetherness! Sing aloud the songs of love, play the orchestra of strings alive! May the fragrance of the courses join the merry, to evoke the oneness deep within the skin! Shed the light of smile upon the downstage though the heart is aching, for joy knows the pains of unknown! Fall asleep hugging the moments that left you in ecstasy, for another day of joy!
Oh children of abandoned dreams, follow my path! Feel the warmth of my wings that would enfold the heart of your desires! Let us play around the sands and the lakes of eternal wisdom; in the evenings let me tell you the tales of those who lit lights on our path to timelessness! I will show you a road, leading to the heights of the world, from where you can see the beauty, but let me teach you too, the dangers hidden upon the steep hills to the riches. Leave me with contentment, not with a word that would shatter my love!
Hail oh beloveds, during these moments of twilight evening, let me embrace you to take you for a walk through the road where the trees have withered petals divine! May these spalls not hurt your feet tired of a long way to morrows! May the fiery rays of sun not touch the wrinkles of your being! Let me tell you those stories that you whispered once unto the ears of your children, who walked away even without an adieu! Sway your heads upon my chest; leave your pain upon my shoulders, for I am your rest for a tired evening.
…And, in a morning, when I depart the prison of cells, dip not your teardrops unto the wastelands! Shed it upon those tiny plants that I planted across the fertile land, where my footprints sleep deep beneath! Kiss them all, their tender hearts, for I reside within, nay upon the heavens eternal, where the mansion of pleasures would seduce a life. Lend your arms, oh dear, as I lent it you, to raise a soul left alone on your way! Bless them all, the love of life; lead them all to my sacred abode, where even the fragrant air would whisper the mantra of immortal love!
Copyright ©:
Preeth Nambiar
Last updated November 13, 2014