by Preeth Nambiar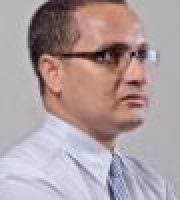 In the twilight morning seeking flowers in the garden lit in tender grins I found those moonbeam flowers smiling at me casting the light of serene white. With raindrops upon their petals shining, pleading me to touch it's bracing self and I felt of embracing them all to my bare chest warm of coolest shower. Birds sing songs celestial, breeze blows gentle and I remain mesmerised with a heart rejoicing the grace of unspoken words!
The sanctum sanctorum is ready, I have bathed the idol and lit lights divine. With a corbeille when I stood amidst the green, I wanted those flowers to offer unto His feet. Alas! here I am left with frozen fingers unable to pluck them from their very being. The leaves of Tulsi are still, awaiting the pain of possible death - my fingers separating them from their stems! Alas! my Lord, nor I want to see that aching heart and its bleeding fragrance!
Perhaps I may have to return with an empty basket that was always full of heavenly flowers. My Lord, here I am with bare hands of agony, grand me with a vision that would let me love them more than You, and leave me content with my heart's heart. If passiveness would bring joy abundant to the world, let my words spread it among the people all around me. I will sing the glory of you, but accept me for what I am and for what I have.
Dawdling through the soil wet of yester-rain, the path ends at the door of your abode. While trying to sing along the pitch of the breeze, why are these teardrops oozing out from my eyes instead of the melody from the bottom of my throat? Amidst the joyful chirping of these birds, why am I left silent to the deepest of my self? There is silence deep within the self of everyone and everything- my Lord, shall I call thee that name?
It is morning! Within the sanctum sanctorum when I close my eyes with silent prayers quivering on my lips, I can see those moonbeam flowers smiling at her beloved who is peeping through the clouds in the eastern horizon; I can breath deep the fragrance of unwounded Tulsi leaves ready to be kissed by the tender rays of the Lord of light! O beloveds, fall unto the lap of mother earth when you die, to feed the lives yet to sprout.
My Lord, here I am, accept this humble me as the offering and here is this life upon thy feet!
Copyright ©:
Preeth Nambiar
Last updated November 13, 2014