by Sakutaro Hagiwara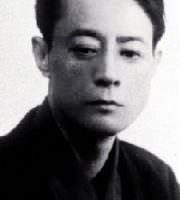 Won't you play the organ, mistress?
Dressed in black,
You sit at an organ,
Let your fingers crawl across the keyboard,
Lithely, gently, coyly. Like the sound of snowfall.
Won't you play the organ, mistress?
Who's that singing over there?
Who's there listening, enthralled?
O, in this pitch-black, anxious dark,
Who could it be, playing the fearsome unwieldly organ
That's stuck on the wall?
And shaking in religious, fanatic fury;
Spasmic pipe-organ. Requiem!
Pray now, sickly one.
Nothing to fear. No time to fear.
Play that organ.
Gently, hold that note, be coy.
Like pine needles in the blizzard that
Scatter bright glitters this way.
O play on, play that organ.
Play that organ, mistress.
O wearing the long black robe
Until feelings are stilledd,
Play the great black organ.
Walled in by the fearsome dark,
You will commit yourself to firey passion.
Mistress,
What violent, melancholic tremors, these.
Last updated January 14, 2019