by Sakutaro Hagiwara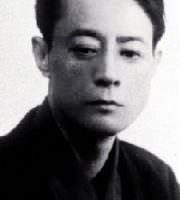 I laid back on the park bench where no one was around,
And again today my thoughts turn furious.
Why do they at my hometown, never relent
From grinding the sour-plum's pit in my teeth?
In Echigo, afar, sparkling snow caps the mountains no doubt,
And the wheats too must surely cower before one's wrath.
The voices that mock me fill the moons and hills,
And the anguished cry explodes my heart.
They're all alike.
Sever the attachment to those heartless ones.
O, kick off and leave the soil the homeland of my birth.
I take a pen-knife whetted sharp to my finger,
and when the cherries switch to leaves,
I carve the word "Revenge" on the lonely bench.
Last updated January 14, 2019