by Amanda Gorman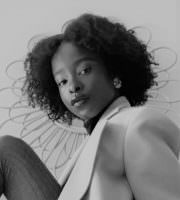 Grant us this day
Bruising the make of us.
At times over half of our bodies
Are not our own,
Our persons made vessel
For nonhuman cells.
To them we are
A boat of a being,
Essential.
A country,
A continent,
A planet.
A human
Microbiome is all the writhing forms on
& inside this body
Drafted under our life.
We are not me—
We are we.
Call us
What we carry.
Last updated September 26, 2022