by Arthur Stringer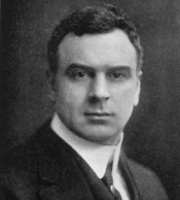 We should niver have walked to the ould sea-wall
And hearkened the ould grey Sea;
We should niver have watched the Southern Cross,
That new-found love and me!
I should niver have left that bamboo room
Wid its scent and its winkin' lamp
And walked thro' the sthill av the Tropic night
Where the Thrades blew warm and damp!
I should niver have watched the ould tides swim
Wid their shimmerin' glimmerin' glow
That led me back to my lost Thrue Love
And the hills av long ago!
I should niver have turned to think or dream
Av that Thrue Love lost to me,
And the ways I went for my Thrue Love's sake
Who niver my love would be!
And that brown-armed shlip av an Island gerrl
Should niver have let me go
Where the winds av the East came lashin' up
And the ould Sea whispered low!
For the wind and the palm and the throubled surf
They tould me as plain as day:
"Ye're kissin' a ghost in a world av ghosts
And your Thrue Love's worlds away!"
For whiniver I watched the ould sad stars
I could see but me Thrue Love's eyes—
And the love that has swept and kept a man
Is niver the love he buys!
So the warmth went out av me wonderin' heart
And we kissed no more at all,
That gerrl wid the painted mouth and me
As we sat on the ould sea-wall!
Last updated September 07, 2017