by Arthur Stringer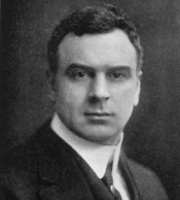 Och , here I am wid arms and legs,
Wid all me thravellin's far from home!
Wid all me curlin' seas to cross
And all me clamorin' world to roam!
Wid all me jiggin', port to port,
Carousin', rovin', round the earth—
But wanst the thing's been said and done,
What's all me mad adventurin' worth?
For here lies little Caoch O'Lynn,
Who's niver fared from bed nor house;
Wid crooked leg and twisted spine,
As chirpy as a grackle-grouse!
He tells me av the thrips he takes;
The landin'-parties wanst he led,
The foreign ports so spiced and fine,
Betwixt the spindles av his bed!
He tells me av the secret thrail
That leads to some ould Castle stair
Where shleeps a Princess sad and pale
Wid half a mile av golden hair!
He tells me av Tangier and Fez,
Av Cartagena, Suakim,
And all the flashin, lashin' seas
That iver wait and wave for him!
From Chiny round to Spanish Main
He sings and thravels—in his mind—
A King of Dreams who's clean forgot
The crooked back he's left behind!
Last updated September 07, 2017