by Arthur Stringer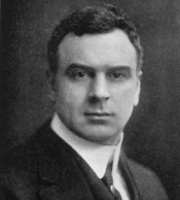 A TRUE and dark-eyed Mother Land, ye've mourned thim day be day,
The childer' av your achin' breast who've fared a world away!
Be moorland and be lough and whin, ye've mourned for all your lost,
But still ye've smiled and still ye've watched and counted not the cost!
And dark, in faith, the ould hours fell and cold the ashes grew,
But Ireland, Mother Ireland, still ye've waited fond and thrue;
And now the Night has vanished, wid the sorrows it has known,
We'll hear the call av Ireland, lads, av Ireland to her own!
Last updated January 14, 2019