by Atul Chandra Sarkar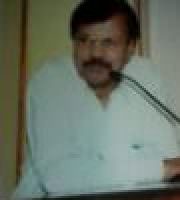 I can still see her spin
The roti on the griddle,
A smile cute and little,
In the center of her dimple.
I can recall the whistle
Of escaping steam,
From hot lips of the roti:
Brown and cream.
I can smell wheat flour:
Fresh baked and crisp,
I can feel it singe
My eager tongue-tip.
A long span of absence
Separates my mom and me?
Yet, I'm under her feathers
Whenever I'm lonely.
From:
ATUL CHANDRA SARKAR
Copyright ©:
atul chandra sarkar
Last updated November 13, 2014