by David Roderick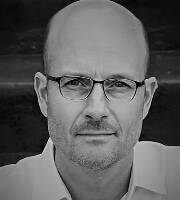 Basho said to refuse a prayer until its warmth hunches inside like
a bird in its hutch. First the fledgling is born, then the worm, then they
meet somewhere in the grass. I choose my paper for its cereal color, fuss
over shaving a pencil. The prayer means to cleanse both triumph and lust.
O derivative, sunlight reaping the trees, this whole morning cries through a
single reed. Pencil, razor blade, spit—I'll try not to hurry.
Copyright ©:
2014, University of Pittsburgh Press
Last updated March 30, 2023