by David Wagoner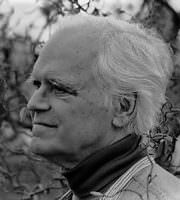 The best way to conduct oneself may be observed in the behavior of water.
—Tao te ching
When given a place to wait, it fills that place
By taking the shape of what contains it,
Its upper surface poised and level,
Absorbing, accepting what it can as lightly
Or heavily as it does itself. If pressed
Down, it will offer back in all directions
Everything it was given. If chilled, it will shatter
Daylight and whiten to stars, will harden and sharpen
And turn unforseeably dazzling. Neglected,
It will disappear, being transformed and lifted
Into thin air. Or thrown away, it will gather
With other water, which is all one water,
And rise and fall, regather and go on rising
And falling the more quickly its path descends
And the more slowly as it wears that path away,
To be left awhile, to stir for the moon, to wait
For the wind to begin again.
Last updated August 21, 2022