by Diane Fahey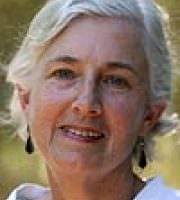 'Fort Campbell, Kentucky, Feb. 21 — About two million birds survived the US army's best efforts to freeze them to death yesterday. Thousands of birds — mainly blackbirds and starlings — remained perched on ice-covered pine trees while an estimated 500,000 others lay frozen to death on the ground …
"We didn't expect to kill them all," said Brigadier-General John Brandenburg. He said the army would spray the area again.
The birds are sprayed with a chemical to remove the protective oil from their plumage. Then fire trucks douse them with water. At night, they freeze to death.'
The Age, 22.2.1975
'Are not two sparrows sold for a farthing? and one of them shall not fall to the ground without your Father. But the very hairs of your head are all numbered. Fear ye not therefore, ye are of more value than any sparrows.'
Matthew 10
Birds were pulled from the sky
like hairs from a beard,
leaving it quite clean-shaven.
And once again, the great
destroy the small — so easily,
almost without a thought.
A forest of birds fell,
petrified,
on to snow and earth.
'Not a sparrow shall fall …'
another god had said;
but this one is careless
and offers in recompense
only the brutal whirlwind
of its hungry breath.
From:
Voices from the honeycomb
Last updated January 14, 2019