by Donald Hall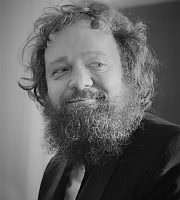 Late snow fell this early morning of spring.
At dawn I rose from bed, restless, and looked
Out of my window, to wonder if there the snow
Fell outside your bedroom, and you watching.
I played my game of solitaire. The cards
Came out the same the third time through the deck.
The game was stuck. I threw the cards together,
And watched the snow that could not do but fall.
Love is like sounds, whose last reverberations
Hang on the leaves of strange trees, on mountains
As distant as the curving of the earth,
Where snow still hangs in the middle of the air."
Last updated September 21, 2022