by Edgar Albert Guest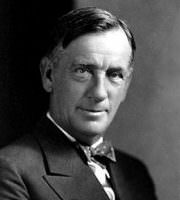 When a little baby dies
And the wee form silent lies,
And the little cheeks seem waxen
And the little hands are still,
Then your soul gives way to treason,
And you cry: "O, God, what reason,
O, what justice and what mercy
Have You shown us by Your will?"
"Oh, there are so many here
Of the yellow leaf and sere,
Who are anxious, aye, and ready
To respond unto Your call;
Yet You pass them by unheeding,
And You set our hearts to bleeding!
Oh how bitterly upon us
Do Your vaunted mercies fall!"
Yet some day, in after years,
When Death's angel once more nears,
And the unknown, silent river
Looms as darkly as a pall,
You will hear your baby saying,
"Mamma, come to me, I'm staying
With my arms outstretched to greet you,"
And you'll understand it all.
Last updated January 14, 2019