by Eugene Lee-Hamilton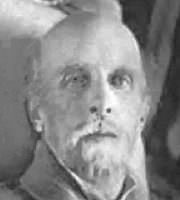 Knowst thou yon dark Vesuvius? Hast thou heard
The growl of its unfathomable mines
Of creeping fire, long ere the red wrath shines,
And seen the birds take flight though nought has stirred?
And when the lava, boiling o'er, has neared,
Hast seen how it has swallowed up the vines,
And how the cabins and the lofty pines
Have flared with crackling sound, and disappeared?
So here at Naples thou canst hear, beneath
The pillars of thy rule, a growling sound—
Innumerable mutterings of men.
Upon the surface rustles not a breath;
But by-and-by, the trusty solid ground
Will quake and yawn, though none can tell thee when.
Last updated November 04, 2022