by Fenton Johnson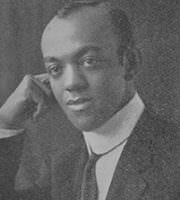 I
I shall dream! — shall dream
Of a whisper soft
From the lips divine,
From the lips aloft,
From the lips of Circe.
II
And my soul awakes,
Though my eyes are closed;
Pleasure fills my veins,
As when Venus rose
Sea-nymphs laughed so softly.
III
Fair enchantress, weave,
Weave a dream for me;
Let my Hellas live
Down beside the sea —
Sea of starlit strangeness.
Last updated September 06, 2022