by Fenton Johnson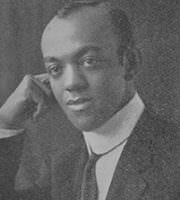 I
Let me dream a while; the day is done;
Let me drift away in Charon's barge;
Moonlight pours upon the Isle of Love;
There the pleasure fairies rove at large;
Mab and sweet Titania are there,
Oberon and Puck, that rogue of night,
Garbed in wings that dropped from butterflies,
Ere the sun began to lose its light.
II
There the poets play on golden lyres,
And the shepherds, with their oaten reeds,
Sailing down the silver stream of song,
Change to angel flight the lover's deeds;
Like a mystic panorama show,
All the world of fancy comes to night;
Like a fading panorama show,
Dances here the minstrel and the sprite.
III
All the world's a dream, but men are mists;
All this living but a fading dream;
Life is merely night to Heaven's day;
We are merely grasping for the gleam
That, when morning comes in form of Death,
Shall be shining on the distant isle,
Clothed in all the splendor of the sun, —
Clothed in all the splendor of His smile.
Last updated September 21, 2022